DHB4.0 improves industrial operator operations by using digital technologies and methods aligned with Industry 4.0 framework. Industrial companies can take advantage of the data and make use of it with a number of different applications. They can touch various operations in the industrial site from raw material handling to ready-made products delivered to the customers and market analytics. All this including the connectivity and the data platform is provided in the service from us.

Reduce Product Waste Reduced by Up to 75%
Process Digital Twins create models of 'the best way' to run a process in a given environment – often referred to as 'the golden batch'. By identifying the most optimal process to manufacture a given product, plant operators can ensure they are consistently delivering against quality, cost and volume objectives.
 Using a production support system as the foundation for ongoing and methodical improvement work often results in direct positive improvement. The direct gain is a higher level of productivity and OEE (Overall Equipment Effectiveness), but there are also other indirect effects that have an influence on production, e.g. better communication between departments, reduced maintenance costs and more proactive behavior in operations, which contributes to more sustainable industrial activity. The information collected via DHB4.0p also serves as important decision data for activities and investment.
Through our DHB4.0 Operations Performance Management module, Process Digital Twins help manufacturers meet the challenges of fast-changing consumer demand, regulatory requirements, and looming generation knowledge gap with results like reduced product waste by up to 85%, quality complaints reduced by 49 %, throughput increased by 5% – 25%, and OEE increased by 20%.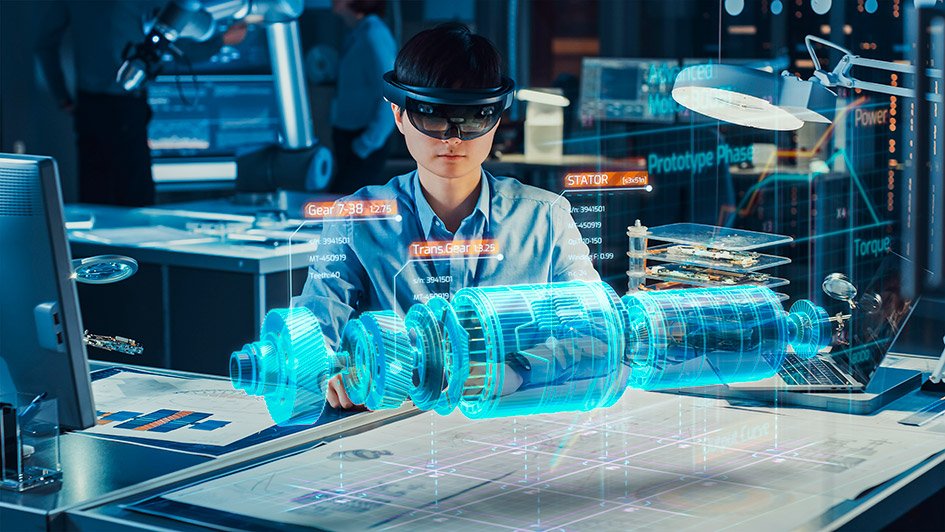 In that module, a customer might decide to have a simulation process module, to incorporate your AS-IS process total adherent with your AS-IS physical process. Also, you can set your TO BE and WHAT IF scenarios in a virtual environment, and also you perform virtual commissioning. 
DHB 4.0 can have activated its RAM simulation tool that has been specifically developed for the modeling of any kind of process. The production efficiency in these plants is a complex interaction between reliability, blending and yield rules, flow routing, and intermediate storage options.  
Some of the functions that this module in DHB4.0 are:
Predict asset performance
Optimize your maintenance strategy
Increase uptime and lower costs
Simulate predictive maintenance
Meet safety, environmental and operational targets
Supports standards such as SAE JA1011, MSG-3 and
MIL-STD-2173(AS)
Fault tree, common cause, and importance analysis
Event tree analysis with multiple risk categories
Markov analysis including multi-phase modeling
Link hazard logs and requirements to RBD or fault tree verification models
Multiple standards support for system analysis including ARP 4761, IEC 61508, ISO 26262
Predict the reliability of electronic and mechanical components using MIL-217, Quaternion 217 Plus, SN29500, IEC 61709, FIDES, Telcordia TR/SR, IEC TR 62380, GJB299C, and NSWC
FMEA and FMECA to standards such as MIL-STD-1629A, BS 5760 Part 5, GJB 1391-92, AIAG & VGA, SAE J1739, ARP5580
Reliability growth and allocation
Meeting Room online in the virtual installation avoiding presential meeting in the factory.
Order and product information
Standardized and customs reports and dashboards
Standardized connections with adjoining factory systems


OUR KEY RELEVANT ADDITIONAL FEATURES
Virtual site software & platform (SSOT, Single-Source-of-Truth)

Virtual reality and visualizations;

Industry 4.0 and ISA -95 and digital strategy road map planning (digital maturity assessment)

Advanced control products and applications (platform solutions)

Plant data analytics (Modeling & Simulation, Machine Learning ML, Artificial Intelligence AI)

Cybersecurity;
By combining our simulation skills with our deep product and process knowledge we ensure the best output for our clients.
The results are safe and sustainable solutions, reduced lead times, avoided costly mistakes, reduced costs by optimized products and processes. This is achieved by virtual simulations well before there is a physical version.
We also can offer other applications in simulation, like:
Computer-Aided Engineering (CAE) field
Crash, vibration, and fatigue specialists, using the Finite Element Method (FEM)
Strength and seismic analysis specialists according to codes (i.e. Eurocode, ASME)
Fluid dynamics specialists using powerful Computational Fluid Dynamics (CFD)