With a huge experience of our architect consultants and also our digitalization expert, our team will guide you plan and accelerate your digital transformation with outstanding and sustainable outcome and the highest return-on-investment possible. We will basically, follow the steps listed below with your business and IT strategies. 
Work together on a digitalization roadmap that is innovative but executable and with realizable business value

Align, with technology openness, all solution components, and constraints into a production viable architecture

Strive to ensure the path forward is based on real experience while mitigating risk in the adoption of trending technologies and solutions

Establish a partnering model that enables value transformation, predictability, speed, trust, and responsiveness
Your digital transformation journey may be supported by our planning solution like:  
TRANSFORMATION AND DIGITAL MANAGEMENT
Strategy consulting and transformation program management services for your digitalization journey
Trusted advisory

Lead architect guidance

Design office across all projects

Close linkage to our full package of technology & business partners

Risk mitigation & implementation hand-off

Realize solution services with agile practices
DIGITALIZATION ROADMAP & TRANSFORMATION PLAN 
Consulting services for digitalization planning and prioritization.
Industry and Healthcare solution catalogs

Value mapping

Benchmarking

Solution Reviews

Return on investment

Stakeholder prioritization

Plant and instalation clustering

Process harmonization
PROCESS AND REFERENCIAL ARCHITECTURE
Solution architects assess, define, and improve your digital business process & solution architecture
Solution modeling & definition

Proof of concepts

Gap mitigation

Reference system topologies

Plant network architecture

Reference process alignment

Solution realization, an agile approach to accelerate your program operations with a continuous value delivery
Engineering / Manufacturing / Healthcare Services
Professional engineers and subject matter experts deliver application and optimization guidance services.
Application guidance

Co-development

Method optimization

Process/plant optimization

Healthcare site optimization

Troubleshooting

Laboratory services

Productivity application development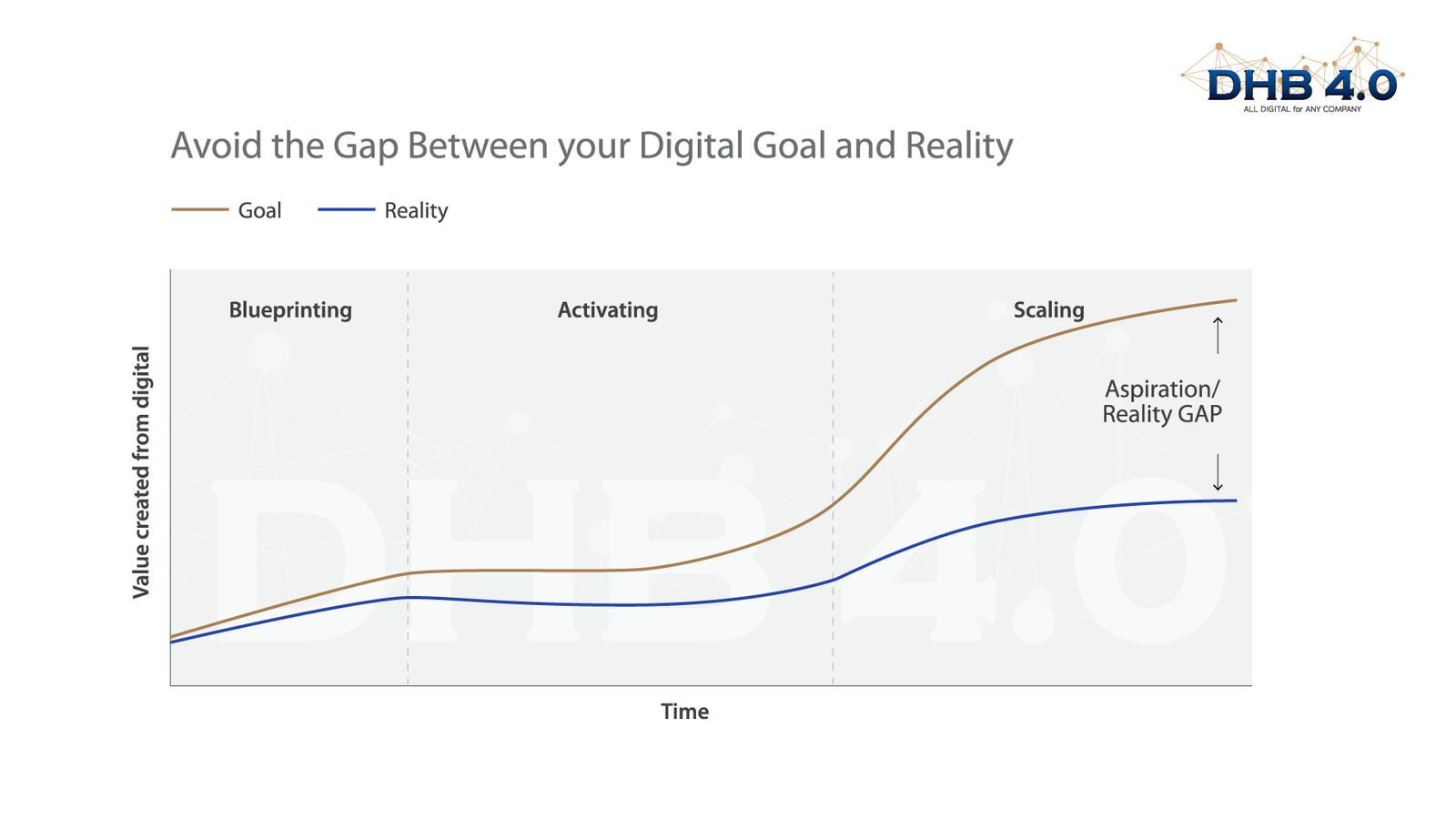 One might get the impression that digital transformation is something that happens at the board or executive levels with no substantial decision power for other people in the organization. That could not be further from the truth—project managers in particular play a vital role during a digital transformation.
Digital transformation is not just about digitization or cloudification of existing processes. It requires restructuring your products and services around the existing digital capabilities. Successful digital transformations led to John Deere becoming a data company by turning their tractors into AI-equipped data gathering machines and Domino's to become an "eCommerce company that happens to sell pizza.